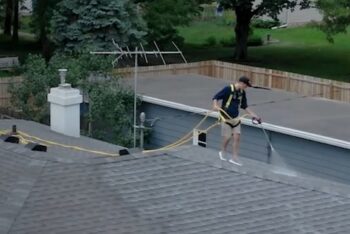 Do you provide free estimates?
Yes, we do! We can typically provide an estimate within 48 business hours for our service. To request your free quote, just contact us today!
How often is roof treatment needed?
Our products and services will make your roof last 6 years more, without thinking about replacing your entire roof.
How much money will I save with the treatment?
Here's an example:
The average size of a residential roof is about 2,200 square feet.
The average cost of a roof replacement is about $6.50 per square foot.
Our treatment costs under $1.00 per square foot.
Cost of roof replacement: 2,200 sqft. x $6.50/sqft. = $14,300
Cost of treatment: 2,200 sqft. x $0.91/sqft. = $2002
SAVINGS: $12,298
Does Peak 301 pose a fire risk?
Testing has found and proved that Peak 301 treatment has no effect on fire risk or spread of flame on an asphalt shingle roof. Independent testing also showed that one application of Peak 301 reduced the spread of fire from 44 inches down to 14 inches. That's a 68% improvement in fire protection for your roof.
Can Peak 301 help new roofs last longer?
Yes, Peak 301 can help save granule loss of new shingles by over 50%. It's best to have a Fresh Roof dealer at least check for granule loss and other issues to help get more life from your roof.
How much time does a treatment take?
A normal treatment with PEAK 301 takes about 1 to 2 hours depending on the size of the roof.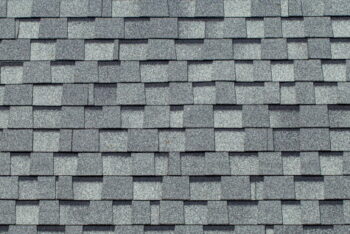 What is a well care inspection?
A well care inspection is the first step to bring more life to your roof and save you money. A Fresh Roof dealer well do a full inspection of your roof to make sure Peak 301 will work and there are no other problems with the roof. They well provide you with a report to let you know the best direction for your roof.
What is the cost of a treatment?
The average cost for a treatment is 15% – 20% cost of a new roof.
How long does a treatment last?
An average treatment will last 5 – 8 years and can be repeated. Peak 301 works best if applied when shingles are new.